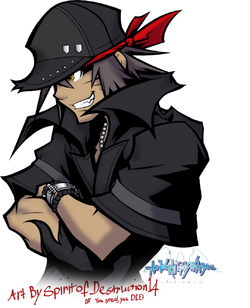 Name: Green Moriyama (森山 供林 moriyama gurin)
Birth/Birthplace: Sept 6, 1992/Osaka, Japan
Current Location: Osaka, Japan
Japanese-born, I lived in the States from mid-August 2007 until late-December 2012. I went to the USA to study in a higher level education, and attended Stanford, which was where I finished multiple majors before the end of 2012. I had completed my goal in being in the States. Upon a job offer that was back in Japan, I've returned back to Japan. I'm also to-be-married, although it will be in over a year (time not decided).
I speak fluently in many languages, but I am most well versed in both Japanese and English. Other languages include French, German, Russian and Italian. I have mastered many martial-arts of verying background, along with making my own martial-arts, though it shall remain my own personal art. I still am exploring some martial arts that I have yet to try.
Wiki Projects to-come
These projects will be a revamp of the wiki, as it hasn't been as much update as it could be. I would like help from you users in improving this wiki.
Current Project(s)
Noise Reform
"Reason": I'm not aiming for a over-haul, but I feel some sections of the noise pages are lacking in detail. Needs some organization, no? (currently in progress)
The ability section is lacking in true professionalism. Also, due to abilities not have official "move names", I want to organize together and construct names that match up with the Noise. The ability section will also be divided into a "Passive" and "Active" section, or something on the lines of that... (currently in progress)
In many of the Noise pages, the strategy section needs more "accurate" info. While it does not need the "attack at 0.5 second and move to the very center of..." type of info, the strategy needs to offer better info than "dodge this and attack now".
Along with that, other sections could be added, such as "appearance", similar to the character pages, and maybe other statistics...?
An individual ability page for an entire list of skills of what noise can use. (currently in progress)
Info Hunt
"Reason": Due to a recent request regarding faux info, non-cannon edits and so on, I too have wondered if some of the pages are thwarted by fake info, or at least info that is not 100% cannon.
Recent complaint/messages from

Anons

said Coco's page has info from a RP-page. Basically, the info was pseudo-cannon and not from the game itself.
Some info may be old/incorrectly stated, possibly due to one-man reference or just skepticism of the information.

"Is the Summon Rhyme pin really neutral?" It is positive...
"Shock Warning of the Shockwave pins uses 6 slashes before a finisher, although it has a maximum of 10 uses...?"

Some pages lack reference links which can prove the info is just/correct instead of blatantly stating the info is correct because it sounds correct or legitimate.
New pages to come will also need it, especially with the addition of Japanese info and/or info on the Solo/Live Remix...
Upcoming Project(s)
Location Page Creation: Most location pages are almost empty, even though location is important in the plot of TWEwY. I've already started my own project by adding that map "indicator".
Music Library: Music is one of TWEwY's most appraised aspect, but here on this wiki, not many pages have been made for such music...
Wiki Community Rebuild: Because the admins have waned away, there is a lack of leadership or even head contribution on this wiki. While I am not trying to create a government here, I wish to at least create an organized social structure so that we don't banter like anon-haters...

Although the community is not fully "rebuilt," a cornerstone has been made with KaiBlade's addition into the admin ranks. The wiki will be able to survive.

Page Organization: The header does not have all the available pages of importance. Some page don't have links to other pages it should link to. And more; basically, the connection between page to page and especially the wiki header itself is not trafficking good enough, or at least not good enough for me... =_="
Other projects to come...
Links to unlinked pages
Community content is available under
CC-BY-SA
unless otherwise noted.