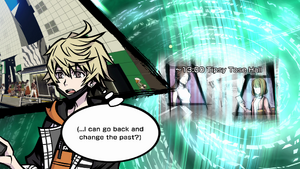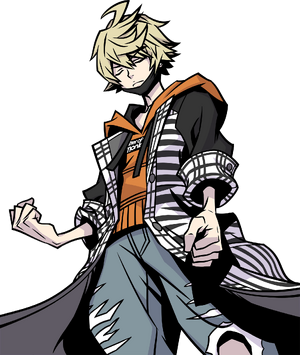 Replay, known in the Japanese version as Restart (リスタート, Risutāto), is a game system in NEO: The World Ends with You. It is Rindo's unique psychic power brought out by his Reaper Pin. He can travel back in time on a given day and change his actions for a better outcome.
Replay can only be used when triggered by the story. When triggered, pressing the Square button will open a menu of points in time to which Rindo can return, plus a "Change your fate" option which is used when all goals in the available times have been completed.
The individual points in time behave as if they were locations. Usually, it is not possible to move between locations physically during a Replay. Rindo travels during Replay by convincing the group to go to a different destination, and then jumping forward to the point when the group are there. Returning to a given Replay point for a second time does not require you to redo what you did there. Replay is "mental time travel", in that Rindo sends his future knowledge back, so it does not result in encounters with yourself.
Available Days
[
]
See also
[
]